Automobilindustrie), the best guaranteed AdBlue®. Our experience has shown us what the perfect urea content is so that your fleet can function at its best. No product leaves our factory that does not meet this level of urea. This means you will always have good quality, pure AdBlue® and no need for additives.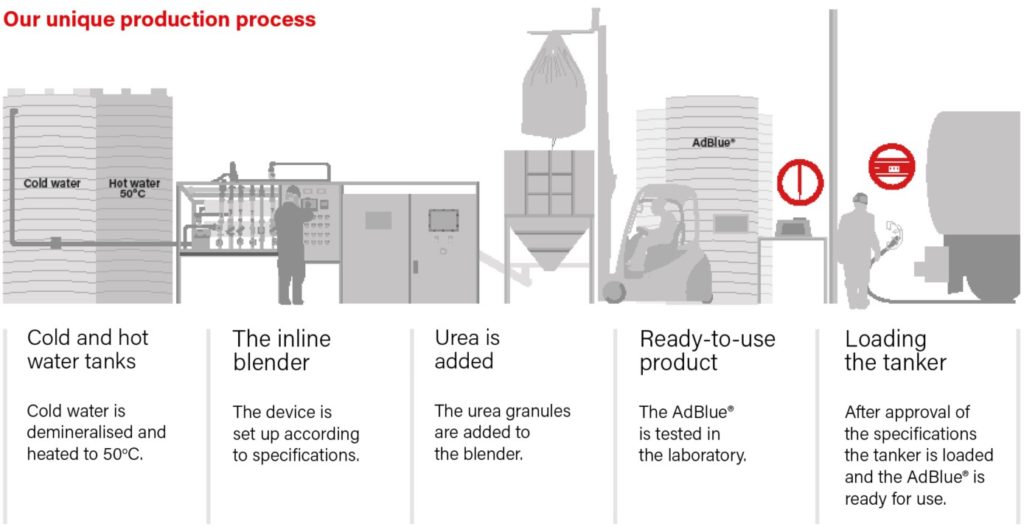 Deliveries
Jerry cans with special spout – From 60 cans of 10 liters on a pallet*. Private label possible.
4x 200 liter barrels on pallet.*
Plastic or stainless steel IBCs – 1,000 liters.
FullBlueBox: Stainless steel tank with steel casing for the construction site
Plastic storage tanks – From 200 to 10,000 liters.
Storage tanks Double-walled coated – From 5,000 to 50,000 liters.
AdBlue Tanker – Dumped in any quantity from 500 to 25,000 liters.
Combi Tanker – Combined Diesel and AdBlue® deliveries from small to large deposits.
* Different order quantities on request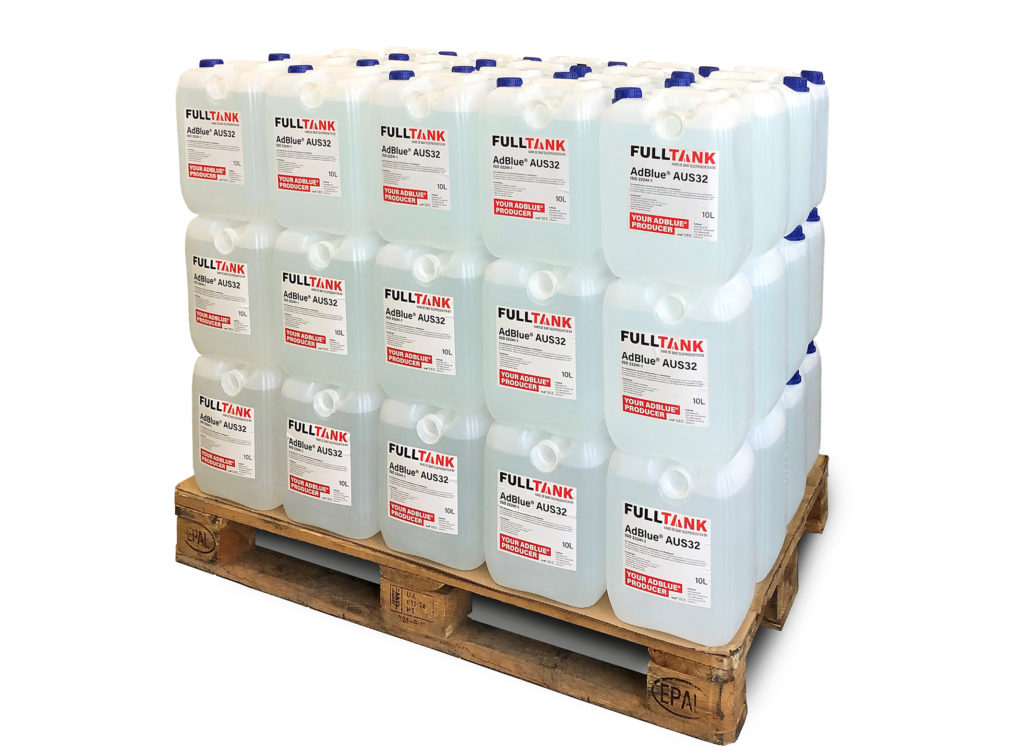 60 Cansof 10l with special spout on a pallet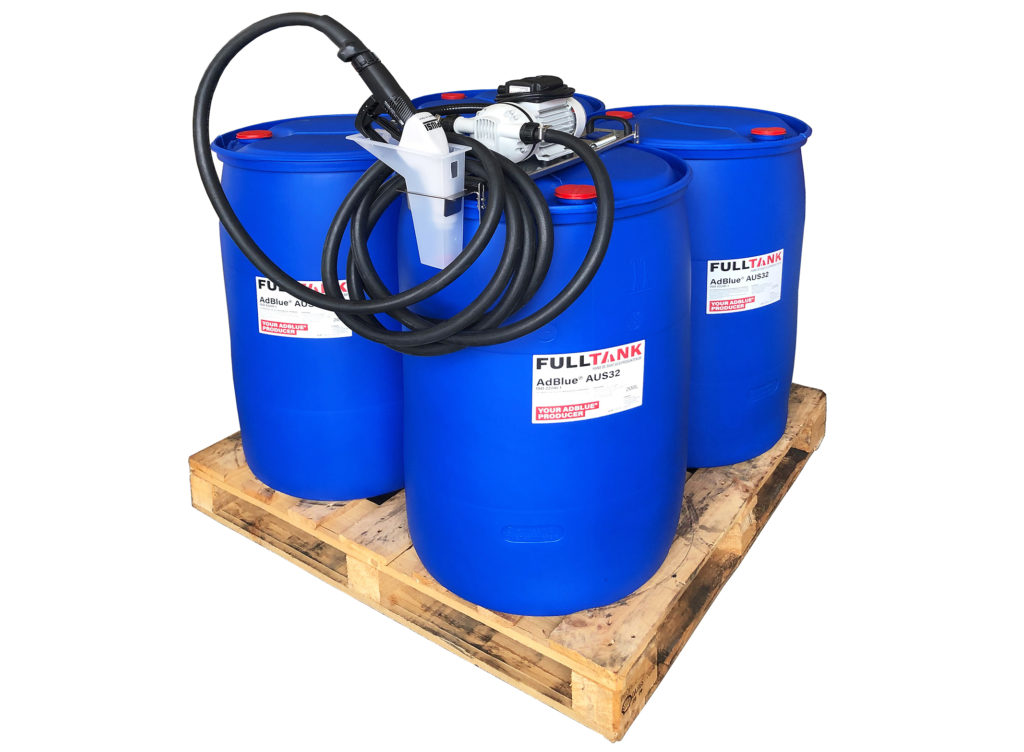 4 Barrels of 200l – 220V pump set
1000l Plastic IBC – 220V pump set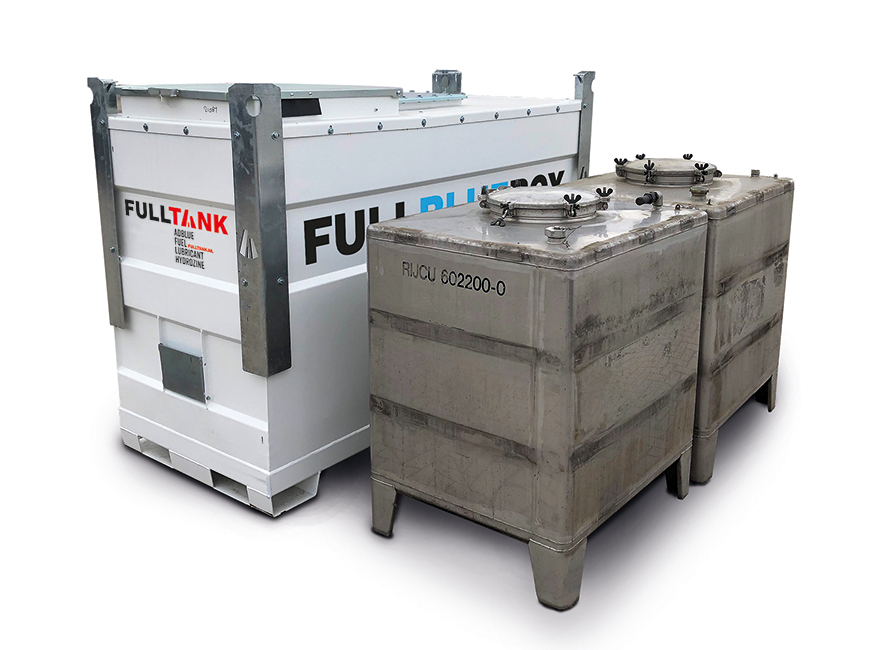 FullBlueBox: Stainless steel tank with steel casing for the construction site
7.500l Storage tank with tank level measurement
10.000l Storage tanks double-walled coated with fuel pump
Large quantities per tank truck
Services
We have a technical service, Diesel CleanTank Service, Offroad Distrifuel and SOS Oil Service. This service guarantees you a 24/7 availability of fuel and AdBlue® on location within a specific time frame. Depending on the requirements you have, we conclude a contract and agree on a quarterly amount. For computer centers, hospitals, etc., where the power supply is very important, it is reassuring that in case of power outages, the emergency generators do not stop due to fuel shortages.
In case of emergency available 24/7
24 hour delivery
Delivery throughout the Netherlands and Belgium, but also beyond
24/7 ordering via Fulltank.nl/order
Extensive fleet for every job
Specialist in special projects
Assembles installations according to customer requirements
Volume and GPS sensor
Automatic provisioning
Fixed refill frequency
Technical service on site